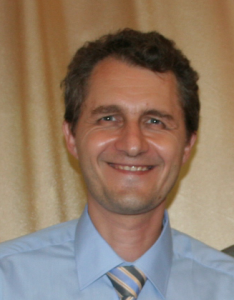 Mykola Polovyi
I am a PhD in methods of historical researches (the theme: "Mathematical methods in the research of the integral indexes of social-economic development (on the example of grain price dynamics in Russian empire in the Second Half of the Eighteenth Century – the Beginning of the Twentieth Century)").
Also a D.Sc. in Political Science (the theme: "Modern methods of political processes simulation: theory and practice of application").
I am professor at the department of political science and state management at Donetsk National University, Vinnitsa.
My Research interests are: modelling of historical processes, theory of history, study regularities of paradigm shift in theoretical cognition of history, forecasting of political stability on the base of synergetical dynamics.